Recently, the AH-10kw wind turbine located in Maebashi,Gunma-ken,Japan was connected to the grid successfully, which means the end customers can start to receive the FIT (Feed-in-tariff) subsidy!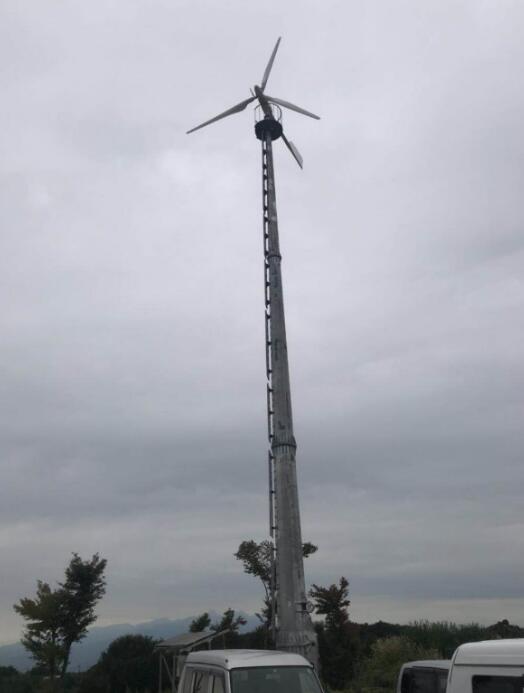 The model of AH-10kW was honored certificated by Nippon kaiji kyokai (classNK) on Oct, 13th,2017 (certification No. TC-0021). This model is widely recognized for its unique mechanical centrifuge pitch controlled device and ASP automatic safety protection system, and is known for high efficiency and safety. It is considered by many users as one of the most cost-effective models to get the on-grid FIT subsidy.
High efficiency performance:
When the turbine is running, the whole process is controlled by pitch-controlled device . While ensuring safety, the turbine is always in the best running state to make the maximum use of wind energy.
Large working interval (3-25m/s), continuous full power output above rated wind speed.
High security performance:
The ASP automatic safety protection system will be real-time monitoring of the entire turbine operation state parameters, in case of occurring of over maximum design rotating speed,loss of grid power,over wind speed,over DC output voltage etc. ,the mechanical pitch controlled brake system can be activated immediately accordingly to make sure a safety stop of wind turbine,while the remote monitoring system can prompt real-time alarm.
For more parameters about this product,please visit
http://www.chinawindenergy.com/en/ah10kw