Recently, an wind and solar hybrid power supply system founded by China Resources Power Holding Co.,Ltd starts the service. Under the time ground of development of low-carbon economy and green environment, this project is a business model and leader for the national enterprises who are developing low-carbon and safety, high efficiency energy system . It has a big demonstration significance.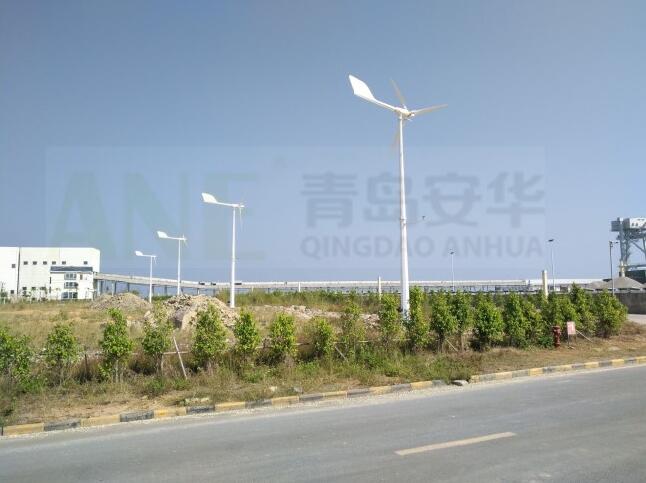 This wind and solar hybrid power system includes 25kW wind turbine capacity , with 5 sets of AH-5kW pitch controlled wind turbines. This kind of wind turbine adopts world-leading patent centrifugal pitch control technology and smart safety protection function. This characteristics ensures the wind turbines to have a stable and high output in the low wind speed area, high wind speed area and place where there is typhoon. In the same working condition, this pitch controlled wind can generate 30% electricity more than normal wind turbine (without pitch control, with traditional yawing technology) . It also realizes the 3 years free maintenance. Basic on the above advantages, our wind turbine system got the approval and trust from CR power .
The estimated annual generation of wind turbine parts in this system can come up to over 35,000kWh. Comparing with the thermal power, it can saves the standard carbon by 14.75tons, reduces CO2 by 36.83tons, reduces SO2 by 1.1 tons yearly. This develops the combination between new energy and thermal power, improves the local environment quality.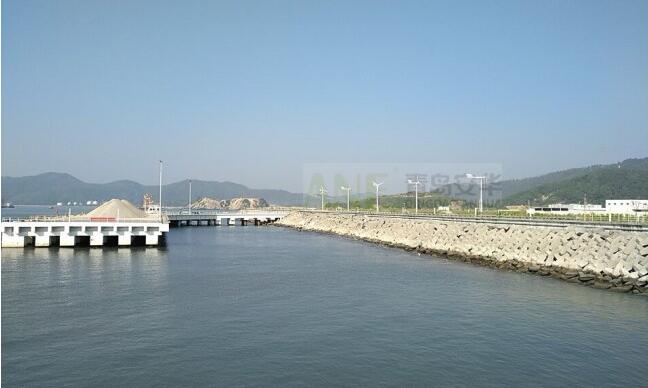 CR power continuously add the environment protection budget these years, develop new energy industry technology, promote the green high efficiency production, increase the new energy ratio in their industry. To promote the provincial environmental education demonstration project, fulfill the national enterprises duties and become the leader of renewable energy and green development.
Qingdao Anhua New Energy Equipment Co.,Ltd is very pleasure to cooperate with CR power, and be proud of making the contribution for national energy development. In the future, we will put more energy to optimum our pitch controlled wind turbines and improve wind turbine technology, to crate the first brand of small and medium wind turbine in worldwide.